Walks in Nottinghamshire
Nottinghamshire is a county broadly in the centre of England, and forms one of the Midland counties. The largest city is Nottingham, where about half the population of the county live, and other settlements are much smaller in size.
The county is most famous for being the home of Sherwood Forest, where Robin Hood's legendary exploits are meant to have taken place. Nottingham Castle is a modern structure on the site of the old castle, and aside from a statue it is hard to imagine Robin Hood ever having been there.
The main waterway in the county is the Trent, which runs through Nottingham and the rest of the county before leaving it to drain into the Humber. A long-distance path, The Trent Valley Way, runs for 84 miles through the county, following the Trent. Much of the western part of the county (mainly along the Derbyshire / Nottinghamshire border) is an old coal mining area, although the vast majority of these have now been closed.
---
Below is a map showing all the walks that I have completed in Nottinghamshire.
Completed walks in Nottinghamshire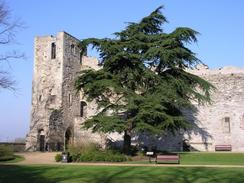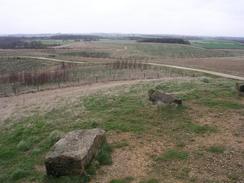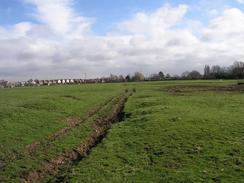 ---
List of walks in Nottinghamshire
This was a total of 275.6 miles in 14 walks (an average of 19.68 miles per walk).
---